Nov 01 2011 to Nov 30 2011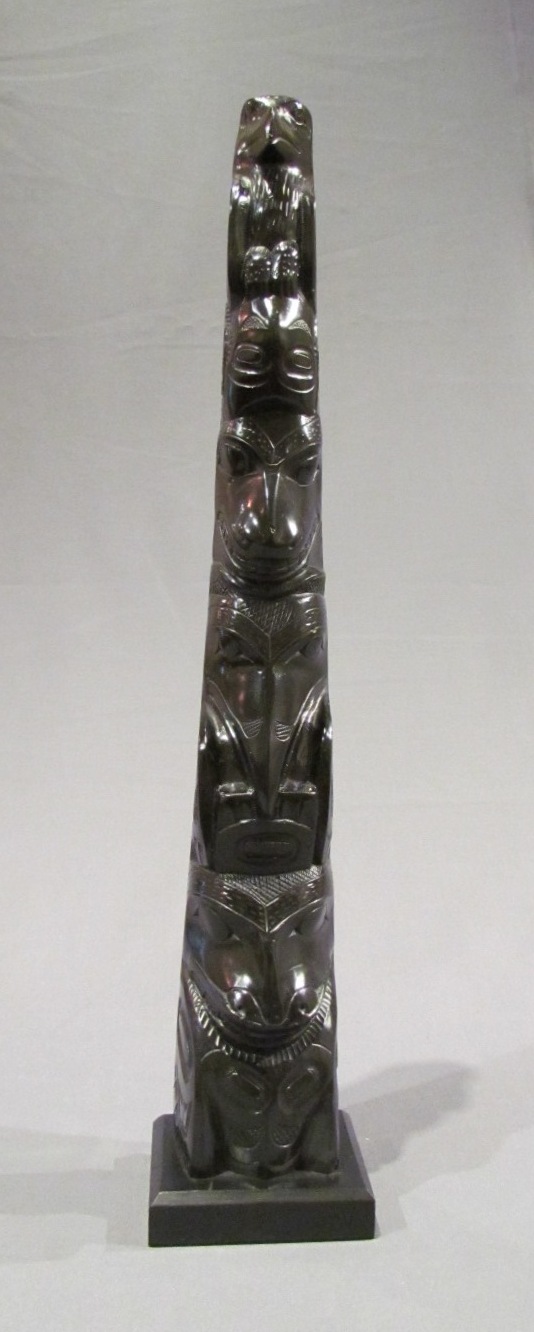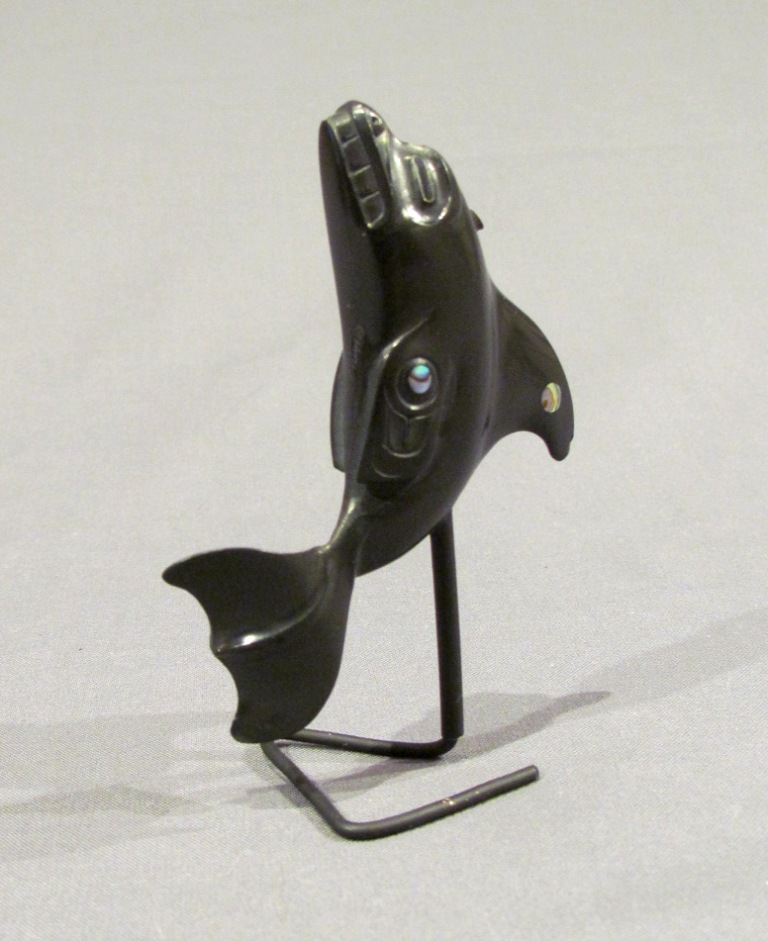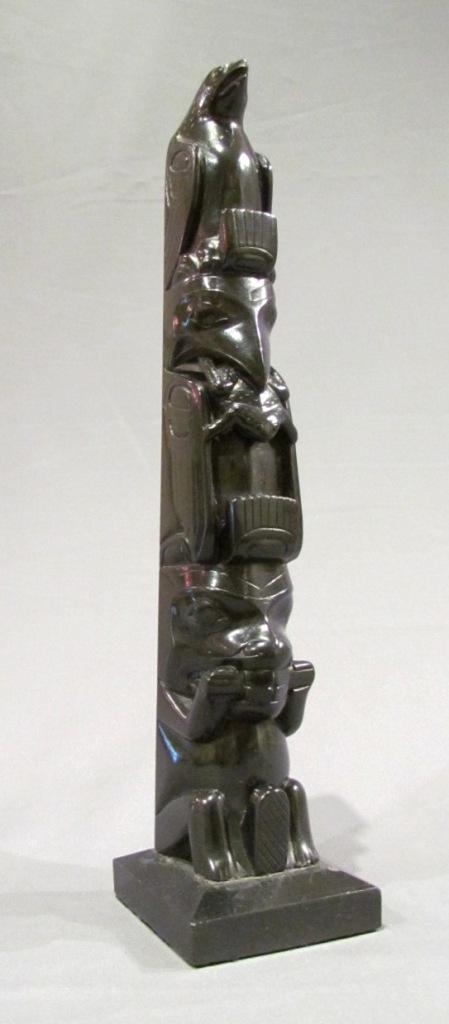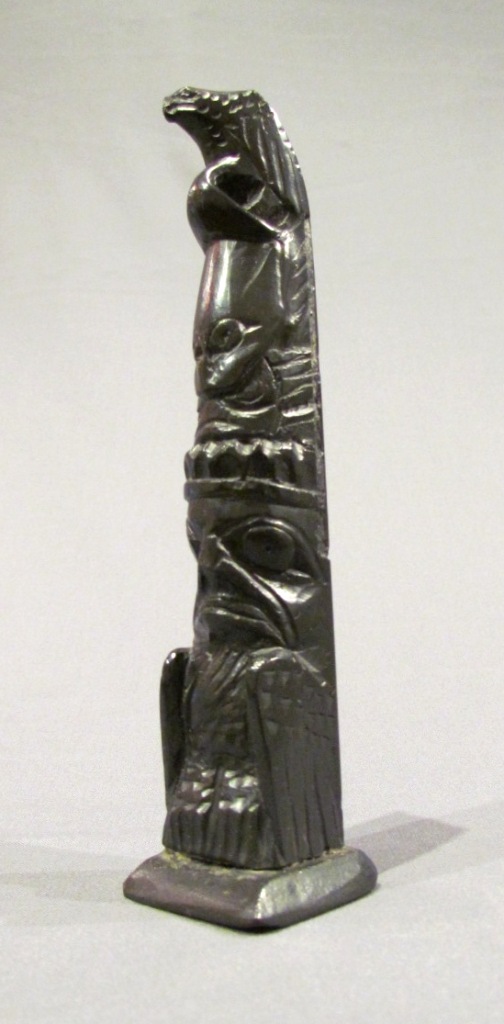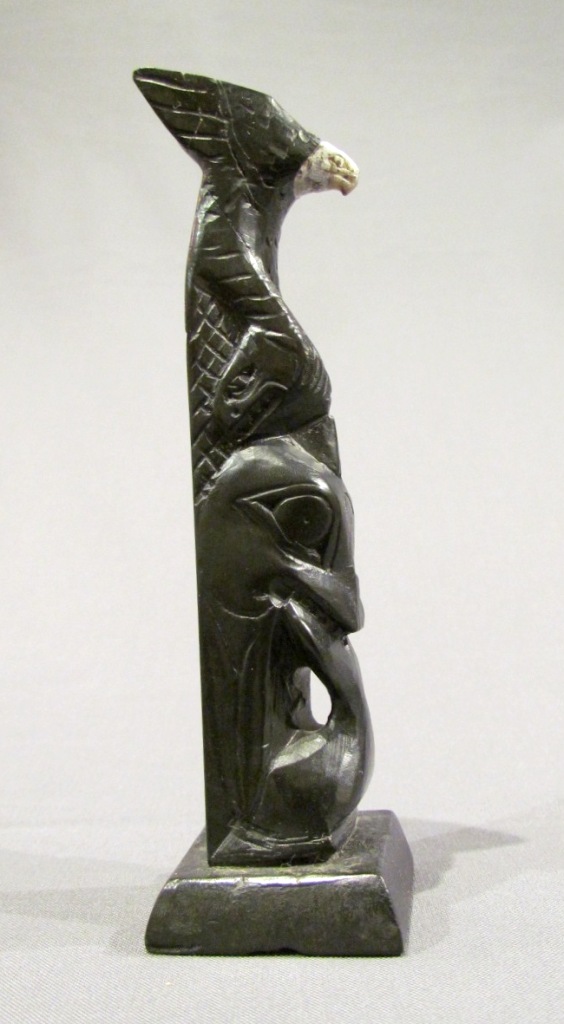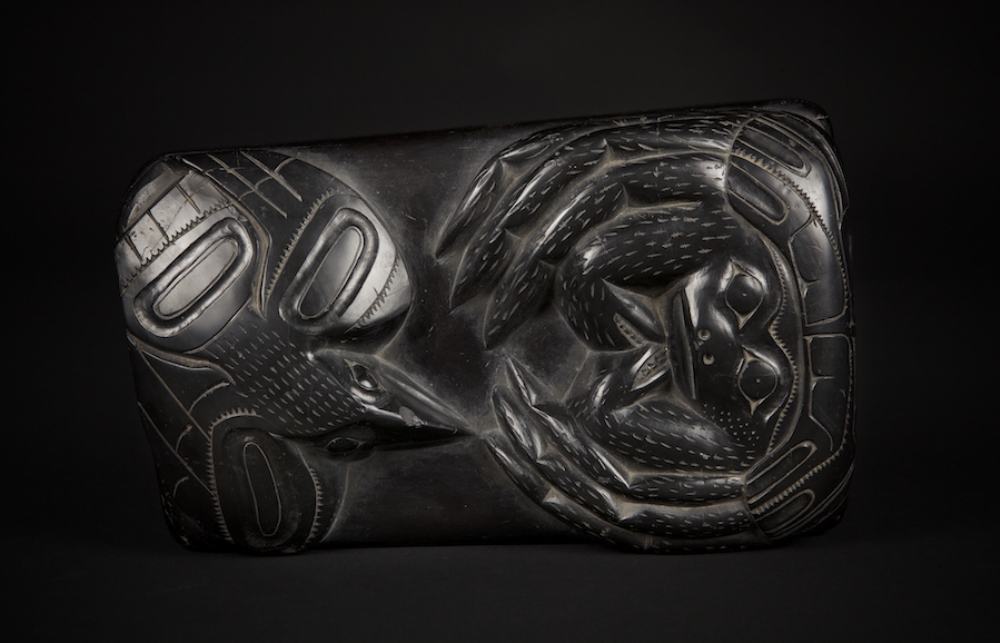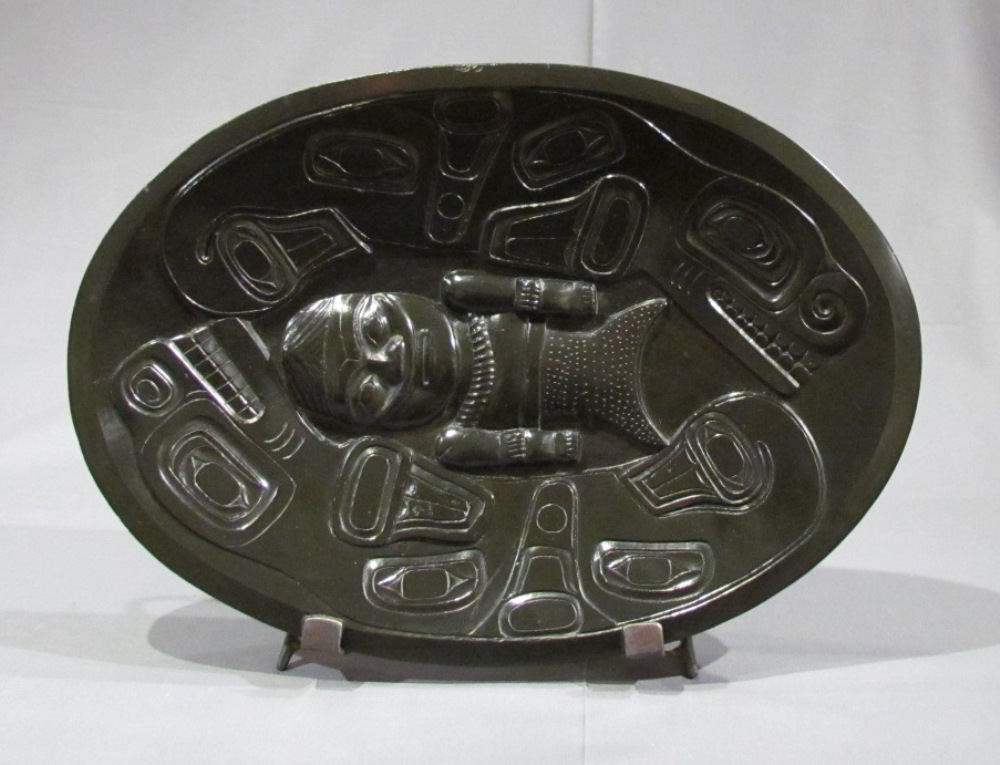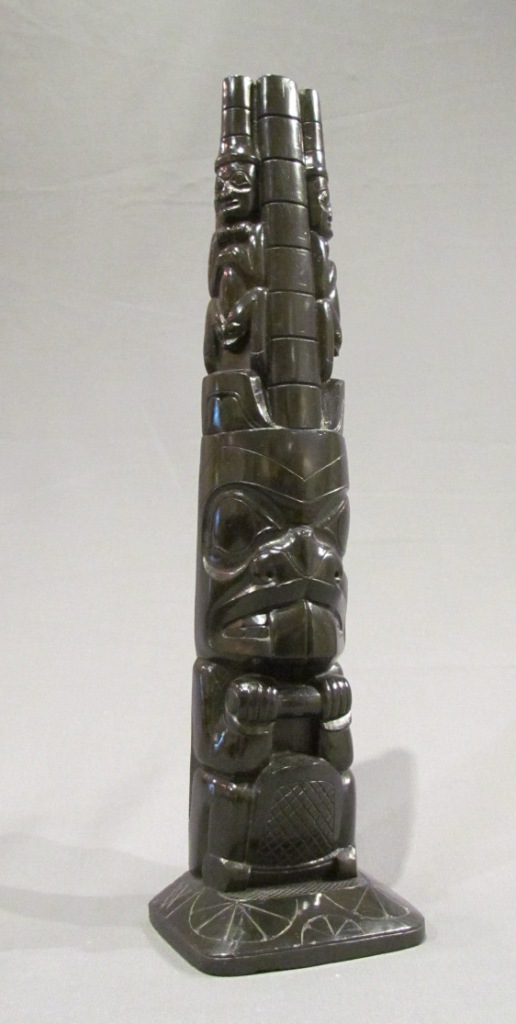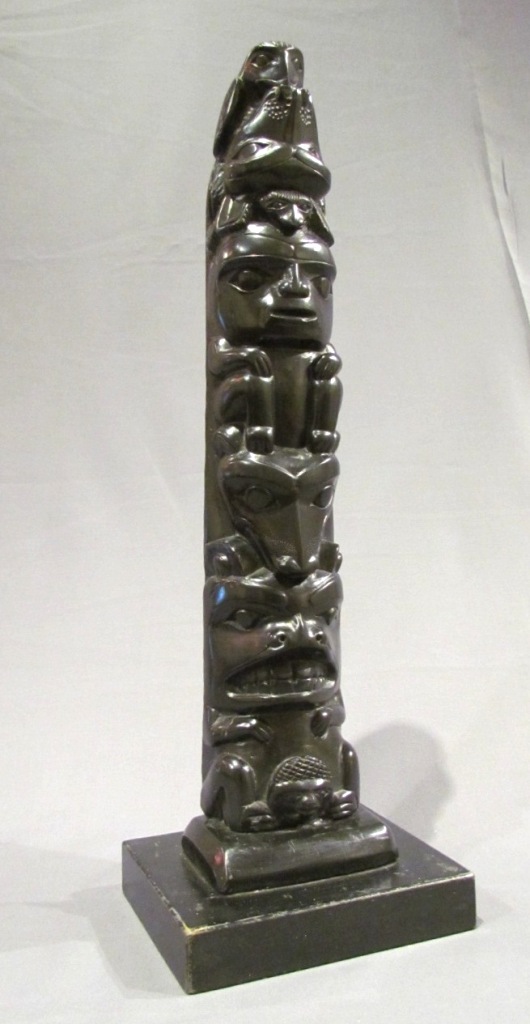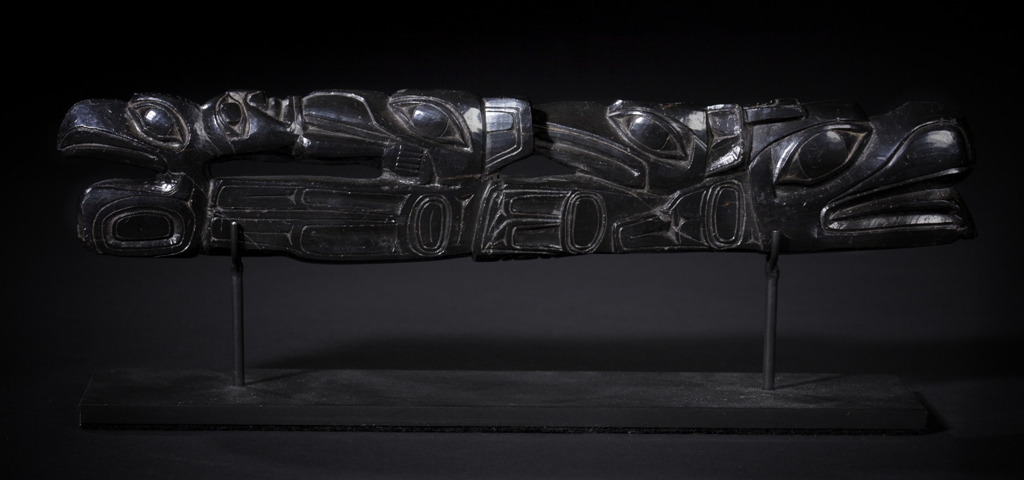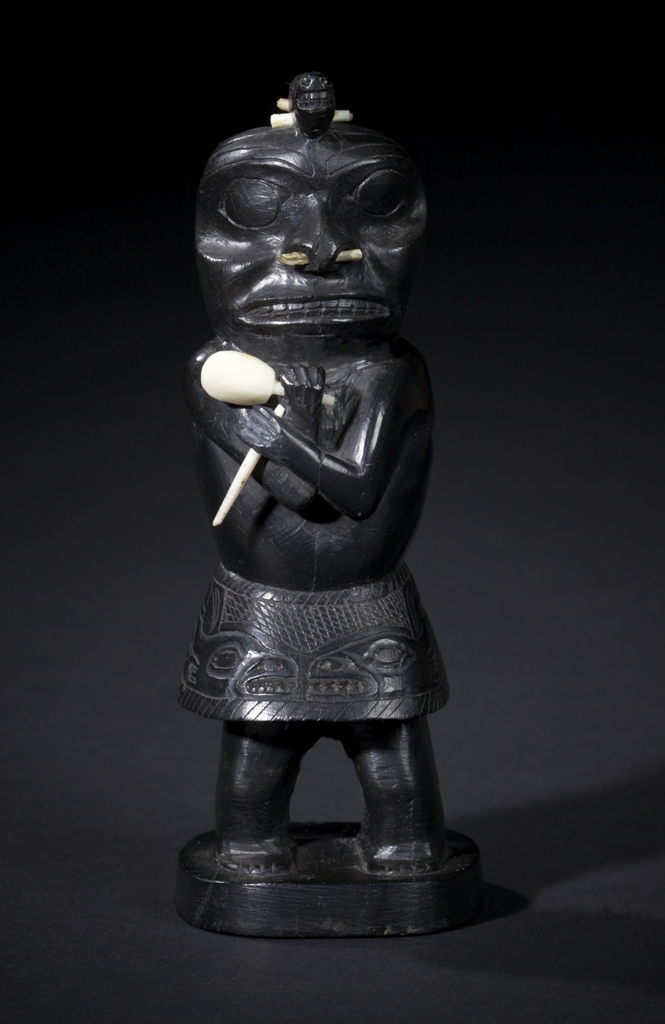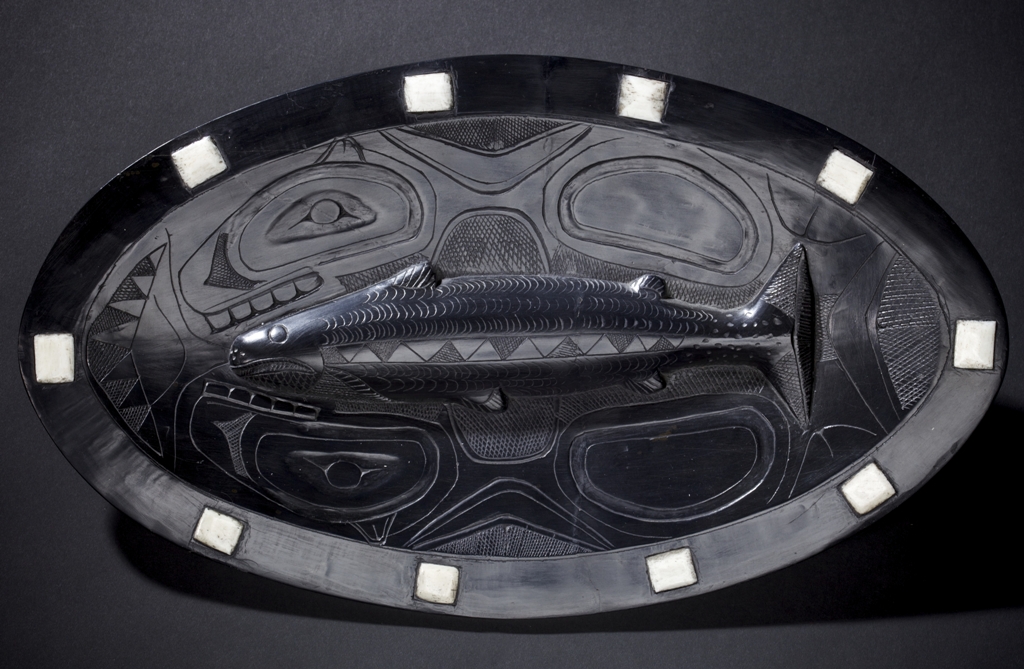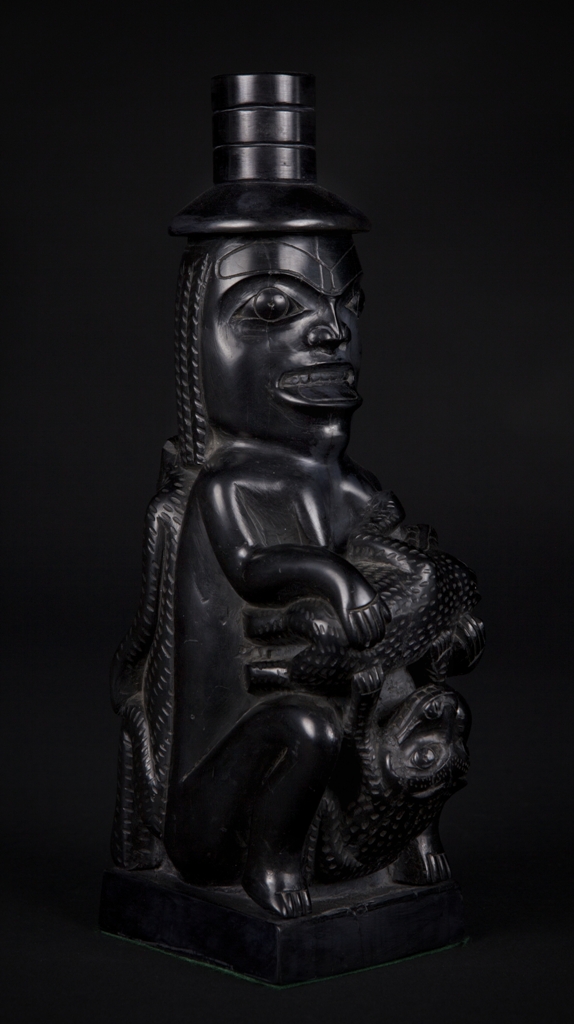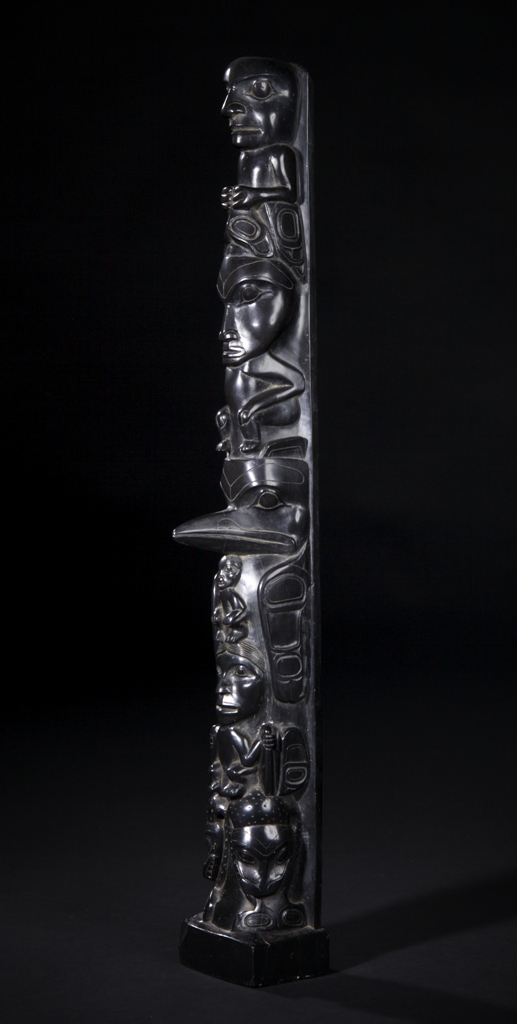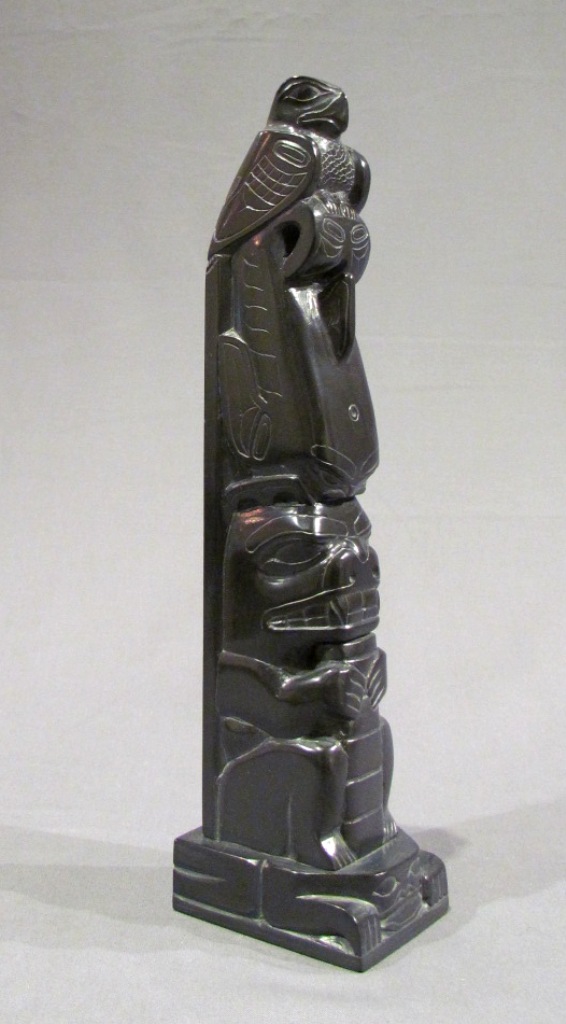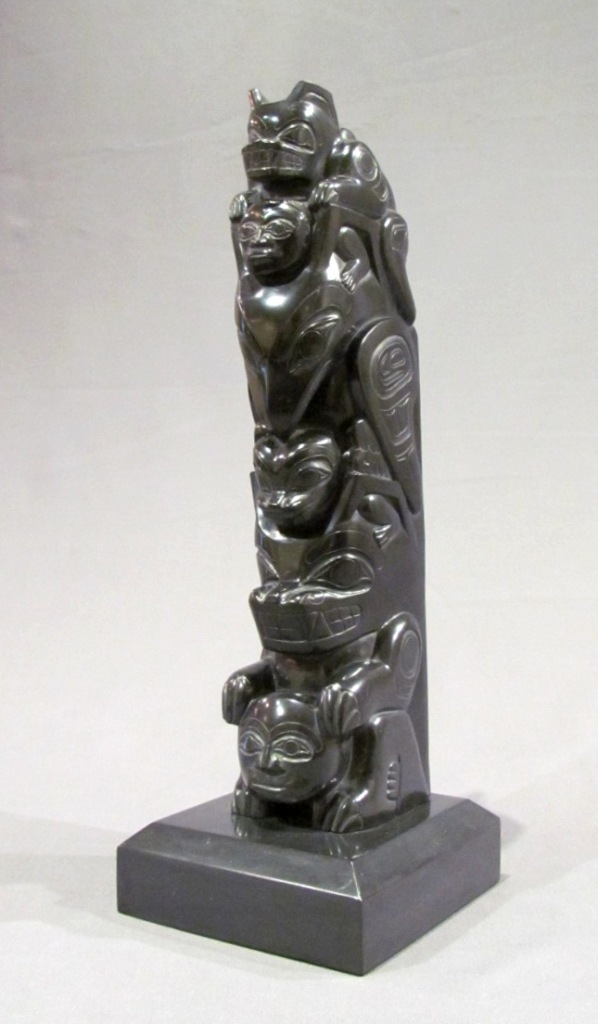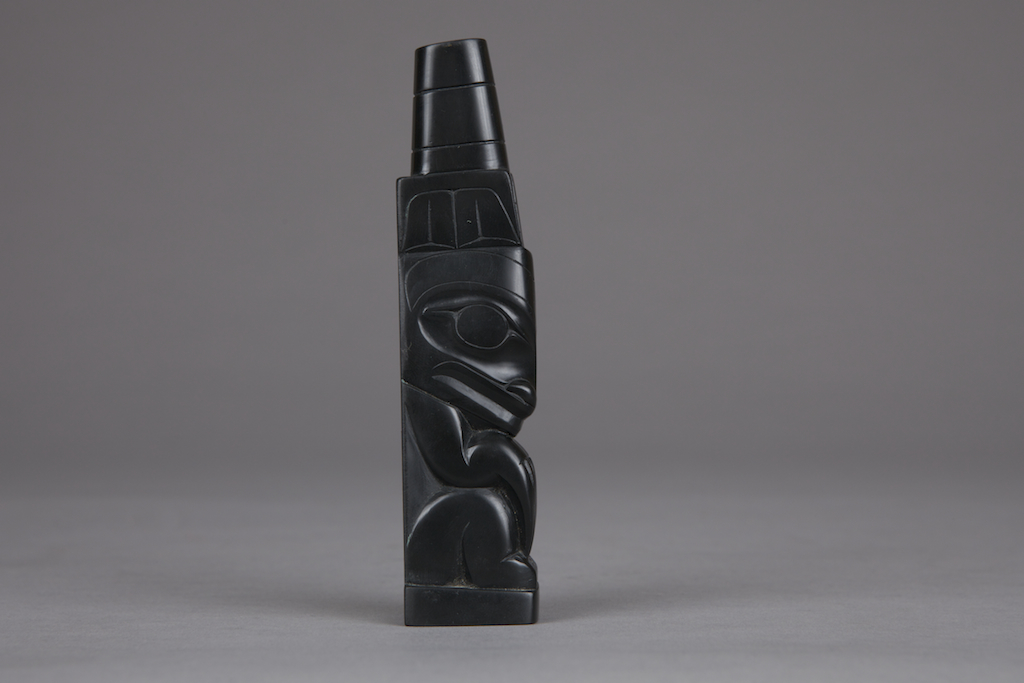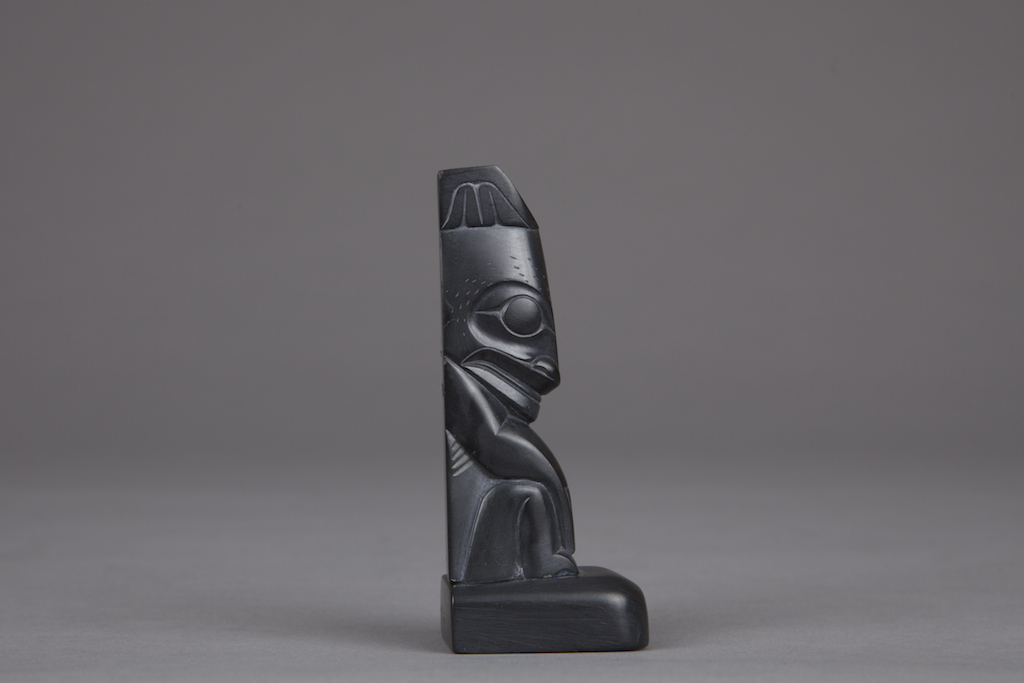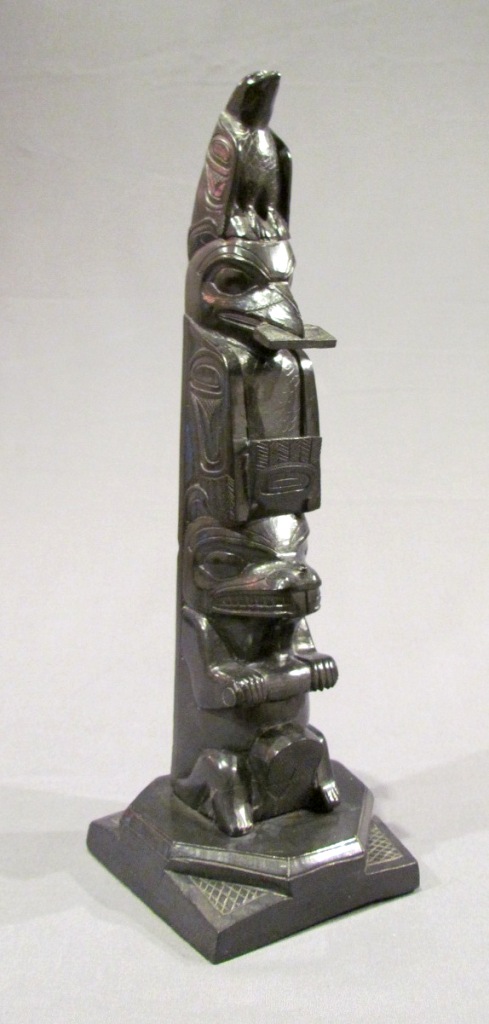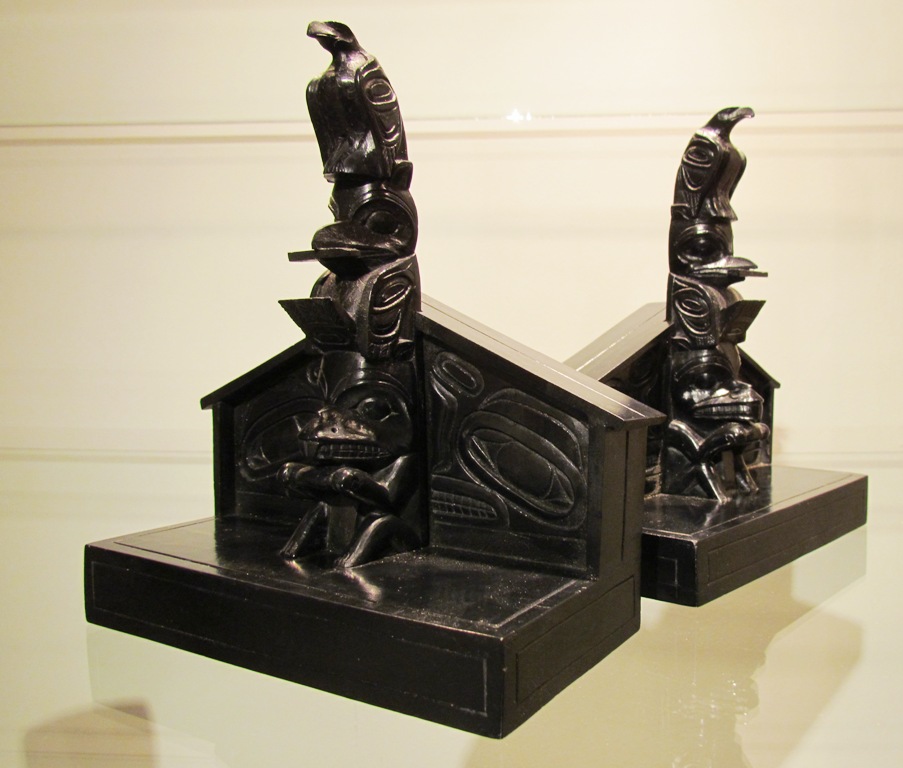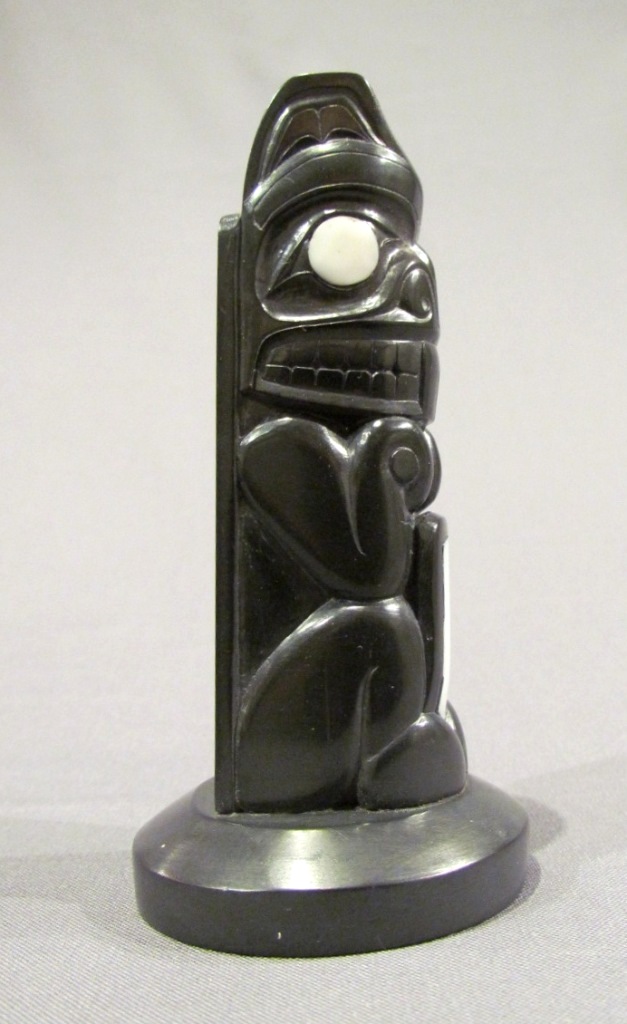 Please wait while the slideshow loads
...
Pause Slideshow
Resume Slideshow
One of the best known and least understood of the materials of Northwest Coast art is argillite, the black shale that Haida artists have carved into complex curios for sale to seamen, traders, missionaries, anthropologists and tourists from the early years of the nineteenth century to the present day. There is some evidence that at least a few argillite objects were made for native use, but the overwhelming majority of that production was for sale to non-natives.
In the days before the works of Northwest Coast native carvers were recognized and accepted as art, argillite carvings brought higher prices than almost any other kind of object from the coast. Later, when collectors began to respect the aesthetic and emotional qualities of masks, rattles and other carvings, especially those made for ceremonial use, work in argillite lost favour. In fact, some of the great masterpieces of Haida art as well as simple souvenirs have been carved of this rare, black shale.
The material itself is very rare and has been greatly misunderstood. It is soft enough to carve with woodworking tools, takes on a fine lustre from the blades of the tools used to carve it and does not need polishing or rubbing with graphite to bring out its sheen. It is very brittle but remarkably resistant to change in temperature. Although most pipes made from it were not smoked, argillite pipes can be smoked without damage.
Today only the Haida enjoy access to Slatechuck Mountain in the Queen Charlotte Islands. There, on a rugged mountainside is the only known quarry with fine grain argillite in any quantity. The Haida jealously guard the deposit and since they control the supply, continue to be the only carvers in argillite.
Since the introduction of the first curios carved from argillite, collectors of Northwest Coast art have continued to be fascinated by the wild dark beauty of argillite. Many notable contemporary master carvers have produced some true masterpieces, including Bill Reid, Robert Davidson, Christian White, the late Pat McGuire, Pat Dixon, Ron Wilson, Doug Wilson, Gordon Cross, Claude Davidson, Reg Davidson and the Lightbown family.