Past Events
|
Current Event
|
Upcoming Events
Feb 02 2012 to Feb 02 2012
This month we look at Northwest Coast Native Bowls, Rattles and Spoons with a show-and-tell about these three important artifacts important to the home and ceremonial life of the coastal tribes. Gallery Director Ian Sigvaldason discusses the significance, design, function and creation of these exquisite objects.

Join us at the gallery on Thursday, 5 January from 6pm-8pm.

See some of the finest examples of Contemporary and Historical Rattles, Bowls and Spoons at the Gallery through the month of February.

A captive audience


Ianexplains the significance of a work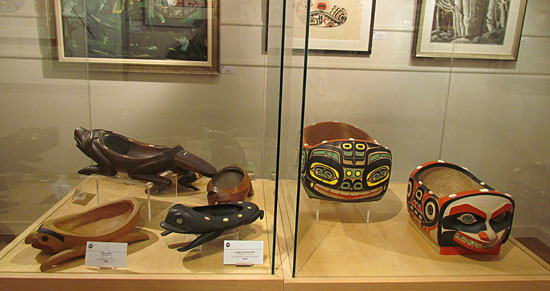 A selection of bowls on display in the gallery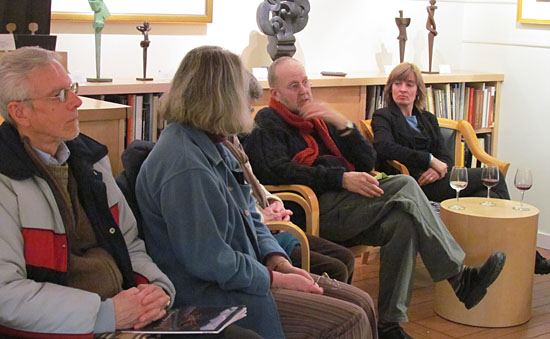 An interesting question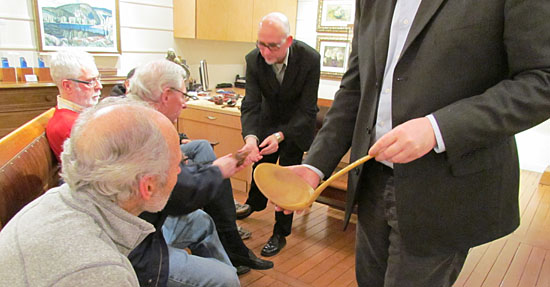 Ian explains the making of a horn spoon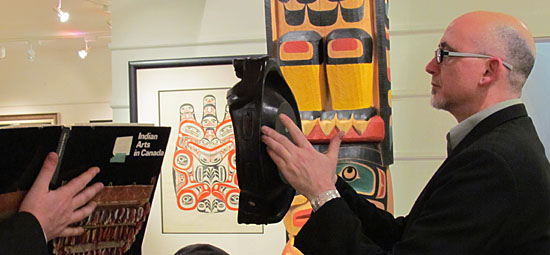 Anthony displays a bowl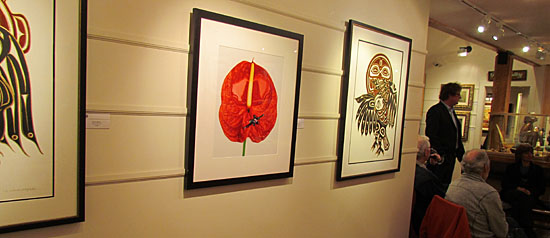 A dramatic display of work by Derek Heaton and Eric Klemm


Guests examine a spoon


Ian and Anthony discuss ceremonial objects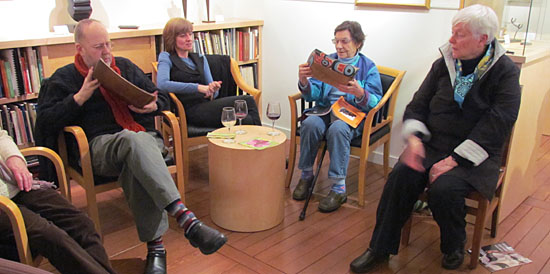 A round table discussion


Work by Pat McGuire and Tony Hunt complements the show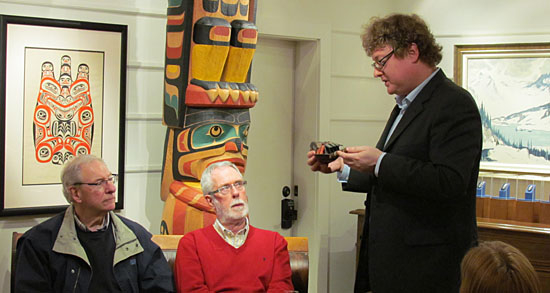 Ian talks about rattles