Past Events
|
Current Event
|
Upcoming Events
May 04 2008 to May 17 2008
Pegasus Gallery of Canadian Art is happy to present our spring exhibition 'A Century of Collecting Canadian Art'.

This exhibition will be featuring masterpieces from some of Canada's greatest and well-known painters throughout history such as A.Y. Jackson, David Milne and A.J. Casson from the East, as well as Takao Tanabe, William Kurelek and L.L. Fitzgerald from the western provinces.

We will also be showing new pieces from our contemporary artists including locals Randolph Parker, John McDonald and Roland Gatin, plus Vancouver Island artists Christopher Walker, Robert Genn, Gail Johnson, Kristina Boardman, Richard Calver and Ken Kirkby.

If you are not sure about how to start collecting art, please make an appointment to see Ian or simply come to our catered reception, Sunday, May 4th from 2-8pm.

The best way to see these Canadian masterpieces is in person...

We'd love for you to come by, savour wine from Tantalus vineyards in Kelowna, taste delectable treats from Hastings House and best of all, enjoy the incredible art on the walls of Pegasus Gallery.

We hope you will be able to visit our galleries often, either in person or online.



party shot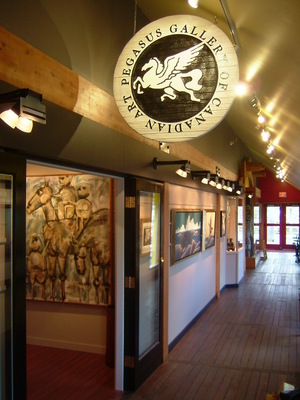 our new art walk hallway
pegasus hallway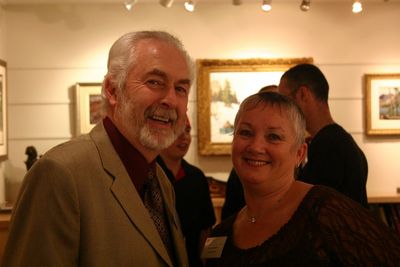 Bill and Joan Mayberry (gallery co-owners) enjoy at laugh
bill joan mayberry

Gary, Bill, and gallery artist Randolph Parker
gary bill randolph

Randolph Parker, Ian Sigvaldason, in front of one of Randolphs landscape paintings
randolph ian pic

Youngest Attendee Ari Sigvaldason
young attendee ari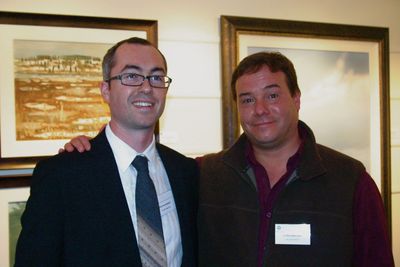 Shaun Mayberry with Christopher Walker
shaun chris walker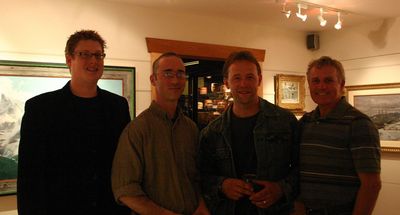 Ian Sigvaldason, Roland Gatin, John Macdonald, and Randolph Parker
ian roland john randolph


terry bill etc

Our new fireplace and seating area
New Fireplace Seating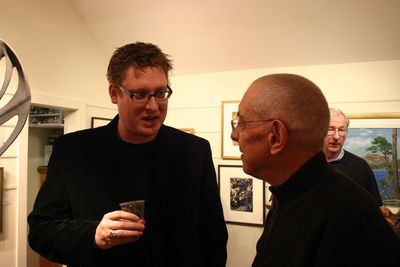 Gallery Owner Ian Sigvaldason with gallery friend Stan Brosman
Ian with Patrons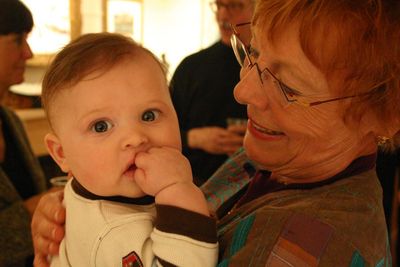 Previous owner Yvonne Toynbee with future owner Ari Sigvaldason
Yvonne Toynbee and Ari Sigvaldason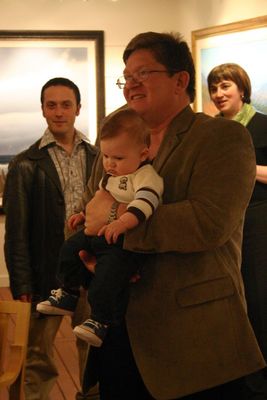 Wes Sigvaldason holding grandson Ari. In background Aron Dalton, and Karen Howatsen
Wes Sigvaldason holding grandson Ari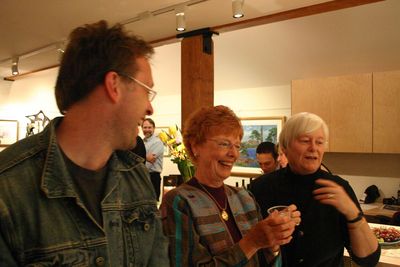 A good time was had by all
Happy times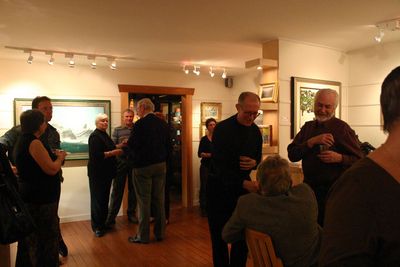 One of the few less crowded moments
Room shot