Past Events
|
Current Event
|
Upcoming Events
Jun 16 2006 to Jun 17 2006
The long awaited Grand Re-opening of the Gallery! Established in 1972, Pegasus Gallery has slowly grown to a destination for islanders and off-islanders alike. The June 16th event, (roughly 6 months in the planning)was attended by hundreds and hundreds of people from noon - 11:00pm (when things finally wound down). Thank you to the caterers, the media, and the Mayberrys, Sarginsons, Sigvaldasons and especially to the ARTISTS for all your hard work in making the event such a smashing success!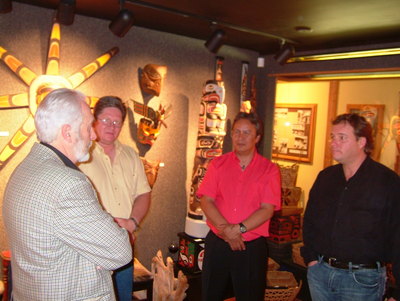 party in native room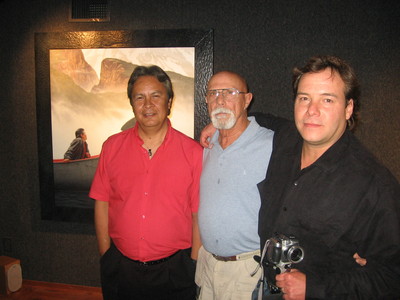 Chief Mike McQuinna, patron Bob Harris, and Christopher Walker stop for a photo opp.
Chief McQuinna Rob Chris

Full House mingling
full house from above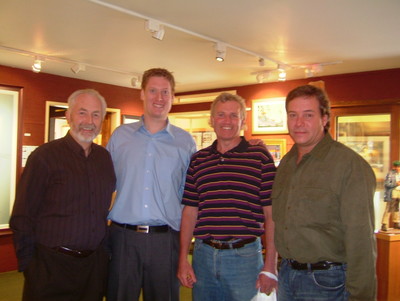 Bill Mayberry, Ian Sigvaldason, Randolph Parker & Christopher Walker shoot the breeze before the big night.
Shooting the Breeze

Carol Evans and Christopher Walker are deep in conversation as Chief Mike McQuinna looks on.
Artists Converse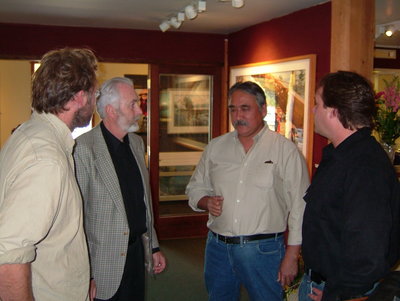 (From Left to Right) Artist John MacDonald, Art Dealer Bill Mayberry, Artist Abraham Anghik Ruben, and Artist Christopher Walker enjoy a conversation.
Artists of the World, Unite!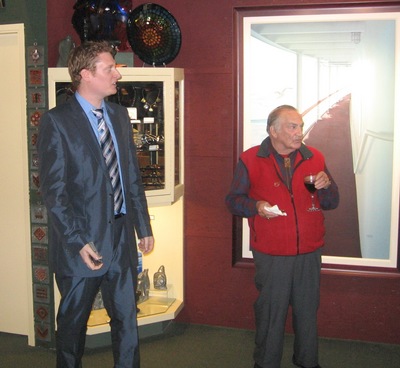 Current owner Ian Sigvaldason and former owner Reg Ashwell say a word to the audience.
Pegasus Gallery: The Next Generation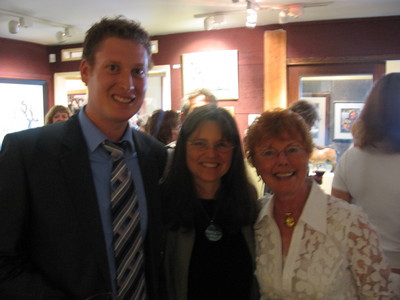 Reunited and it feels so good! From left: Current owner Ian Sigvaldason, Artist Carol Evans and former owner Yvonne Toynbee
Reunited and it feels so good!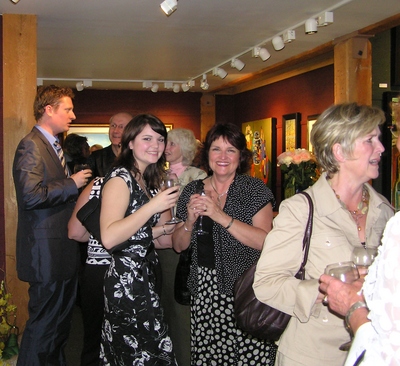 Claire Sigvaldason and her mother, Laurel, smile for the camera as Ian chats in the background.
Smile!

Bill Mayberry and Ian Sigvaldason rest after a whirlwind 6 hour Grand Re-Opening.
Time for a Rest

Anthony introduces the work of Sorel Etrog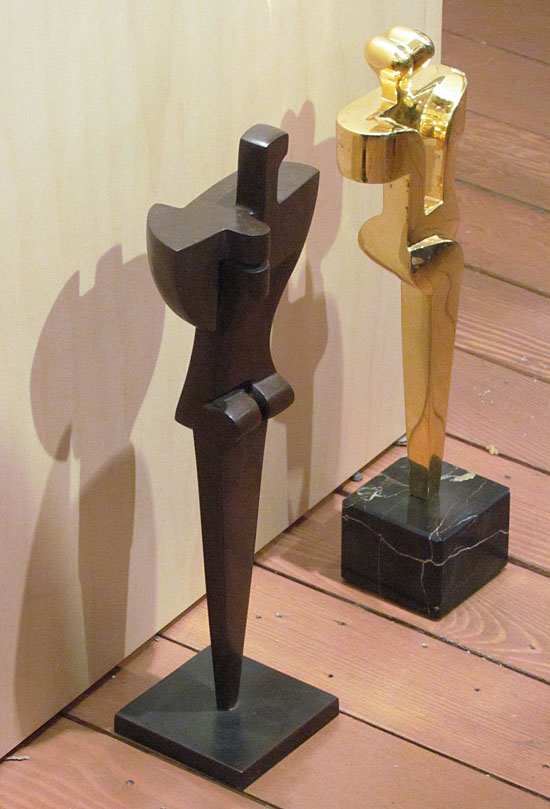 The Genie with a bronze counterpart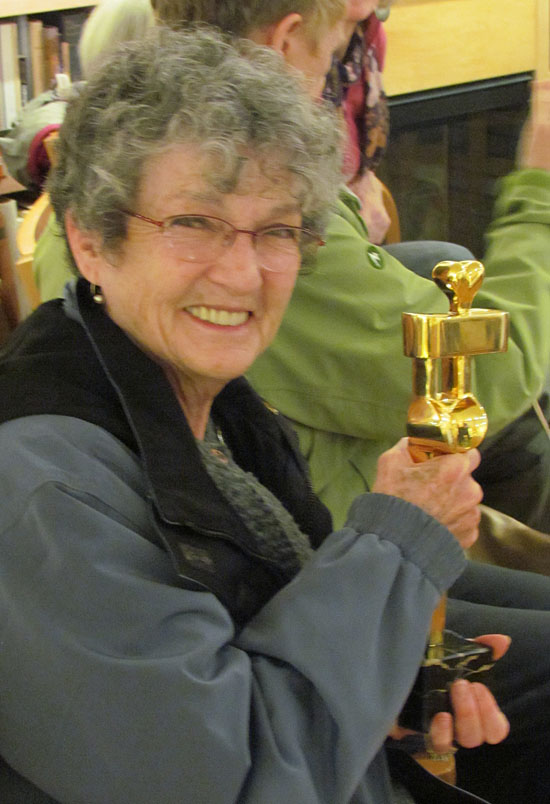 A delighted Genie recipient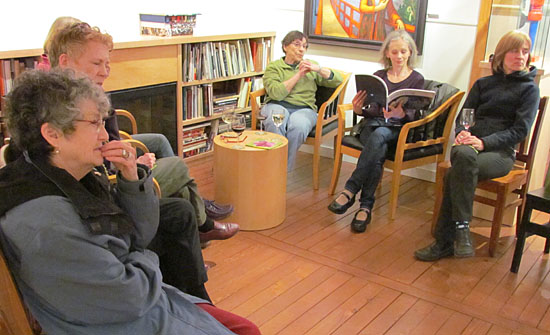 A fascinated audience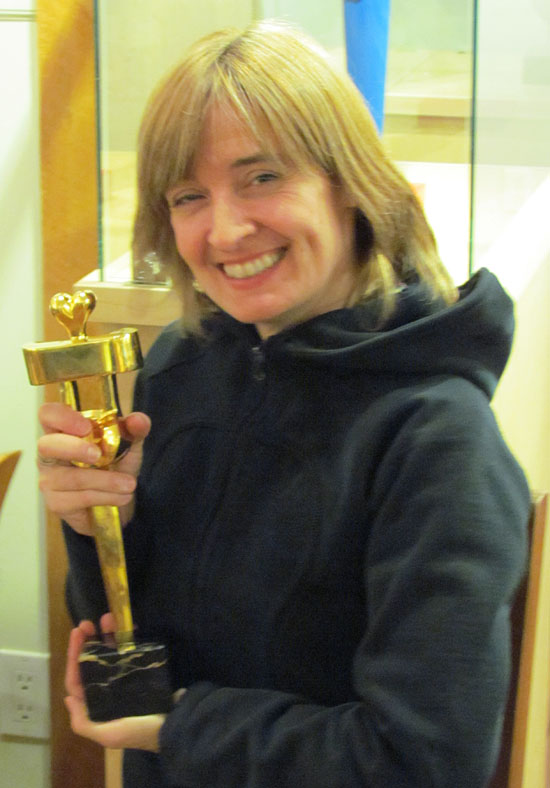 Carmen proudly holds the Genie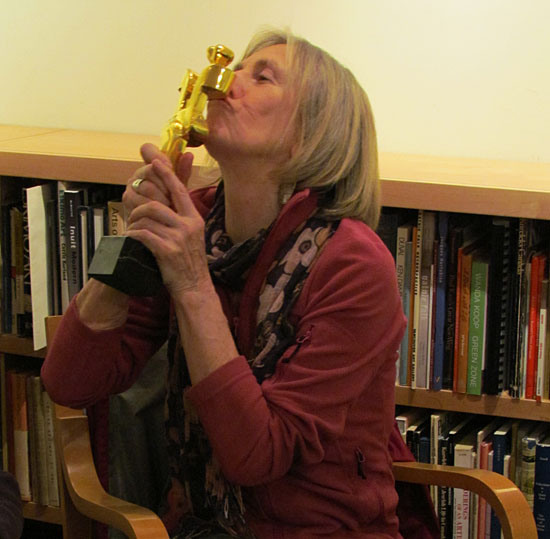 Finally a winner!


Anthony explains how the Genie came about


A sample of Etrog bronzes in the Gallery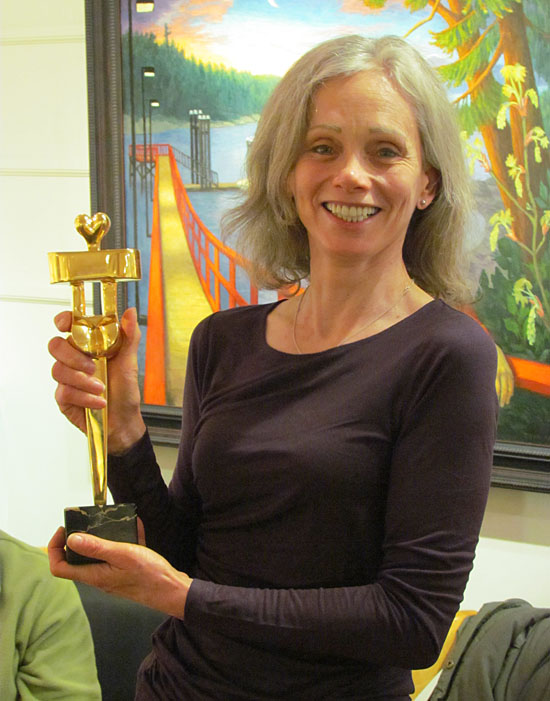 Renee shows off her prize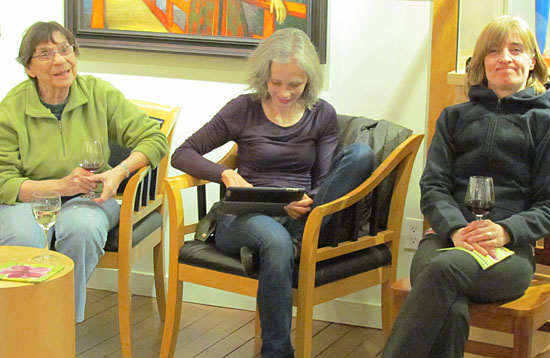 An enthusiastic crowd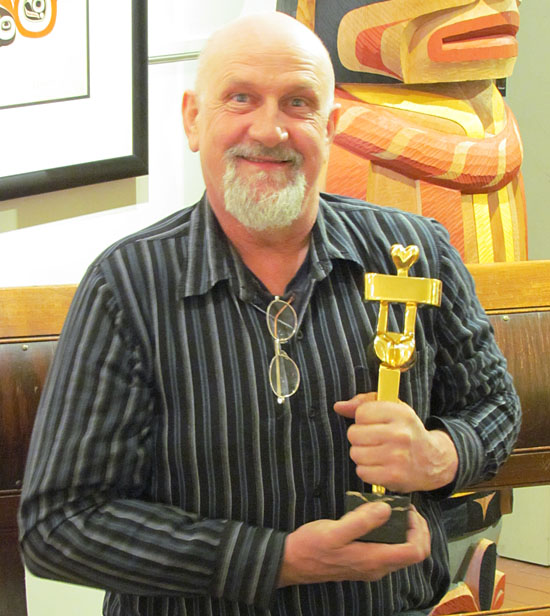 Michael in awe of his win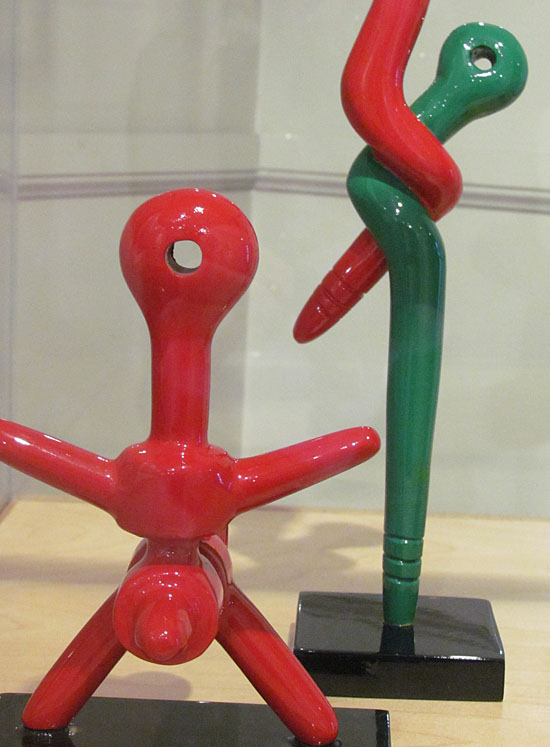 Fun enamelled bronzes by Sorel Etrog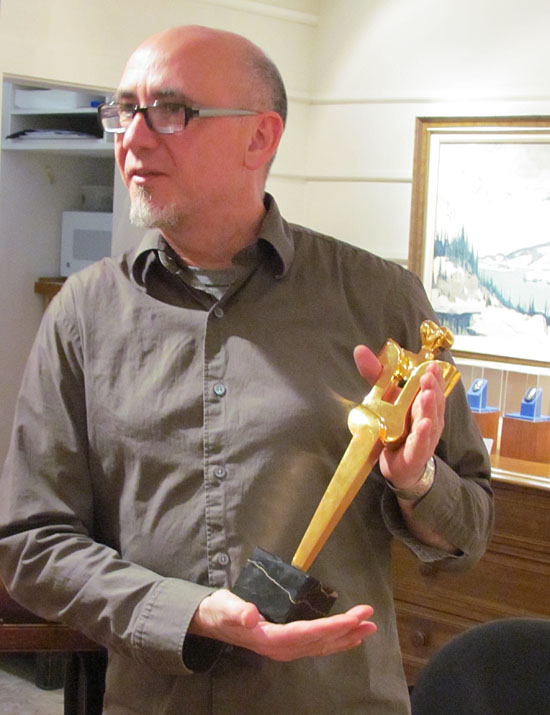 Anthony delivers his acceptance speech


But wait! Here's another winner!